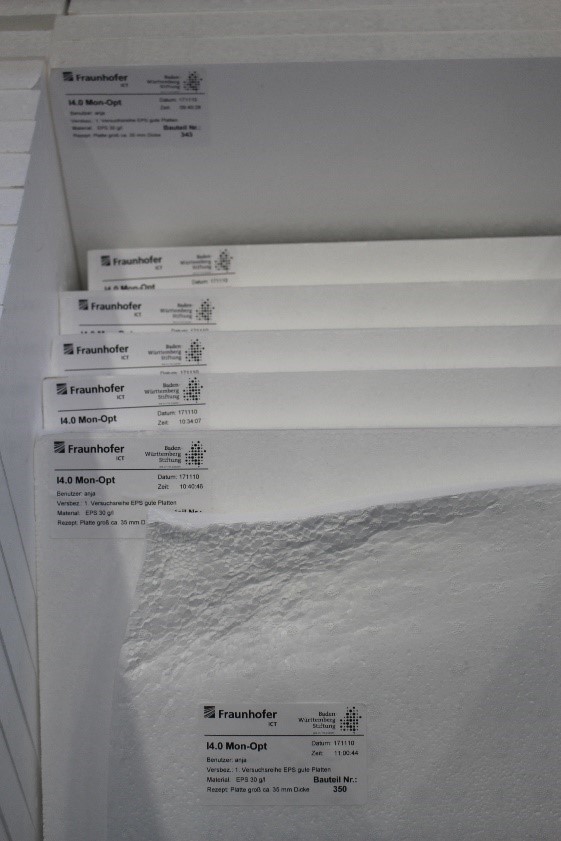 Problem definition
In the production of foam sheets, there can be large differences in quality. In addition to parameters of the production plant, the chemical properties and the storage time of the raw material influence the quality. Since the boards are only randomly inspected after production, defective parts often remain undetected.
Goal

Development of an AI-based system that inspects each plate and uses the measurement data to automatically distinguish between defect-free and defective parts.
Solution expertise
First, sensors for pressure and temperature measurement are integrated into the existing tooling of the system. Then a reference data set is created as the data basis for the ML process. Using the reference data set, the AI-based system is trained and validated.
Test bed
Foam part machine of the project partner.